Ok day two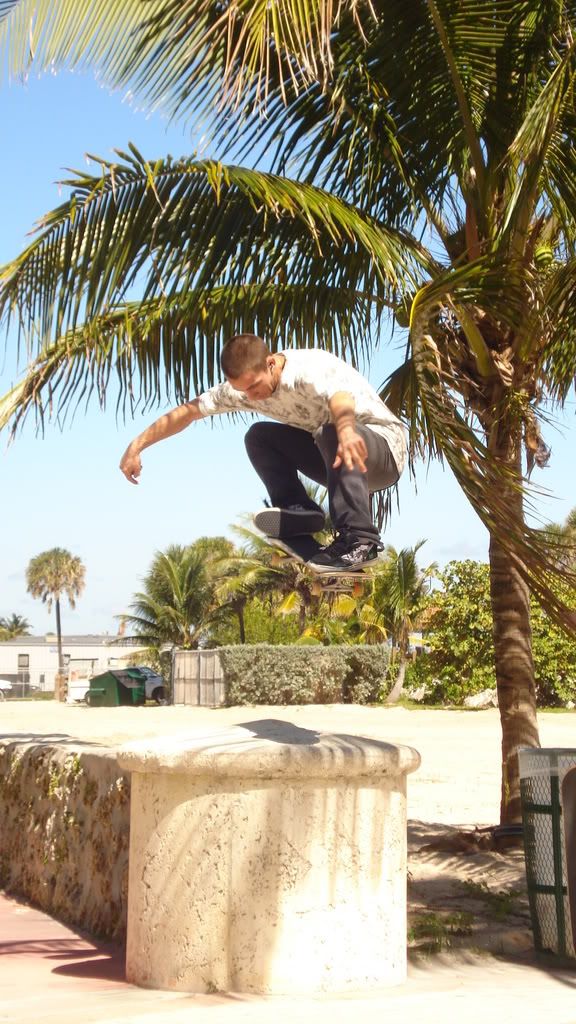 We had a ruff night the night before lets start the day off with skating the sweet spots outside our hotel. Got a few lines then we were off to the blue hubba at North Miami beach high. Now let me tell you a bit of history of this area. So it's an all black school / neighbourhood.. (no offence Terence) and its ghetto as fuck.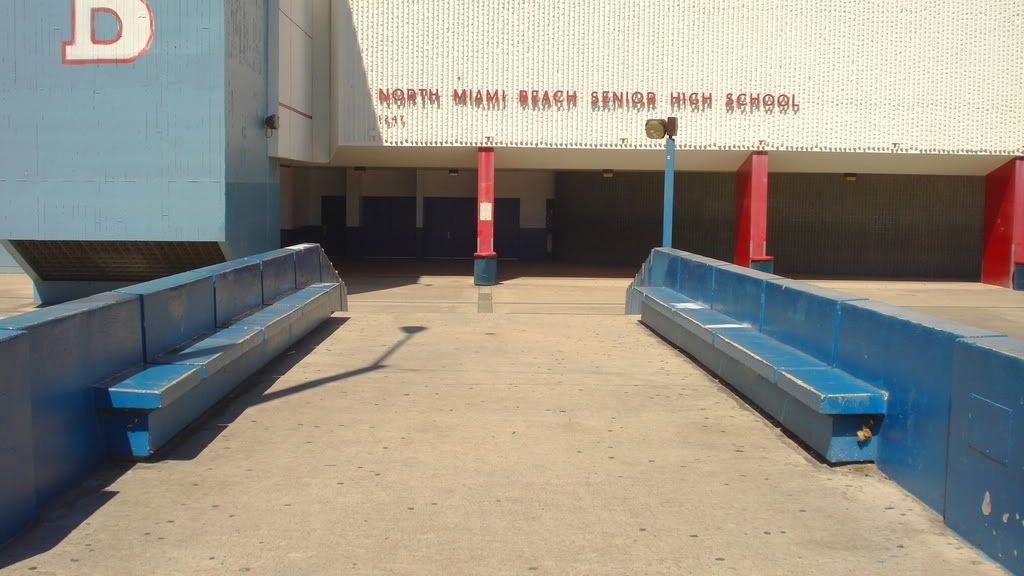 P UNIT and Shubat were stopped by a Cop last time at the school and the cop said "What do you guys think your doing here?" they responded "I don't know just skating around I guess." The cop then said "theres been 3 shooting here in the past hour get the fuck out of here."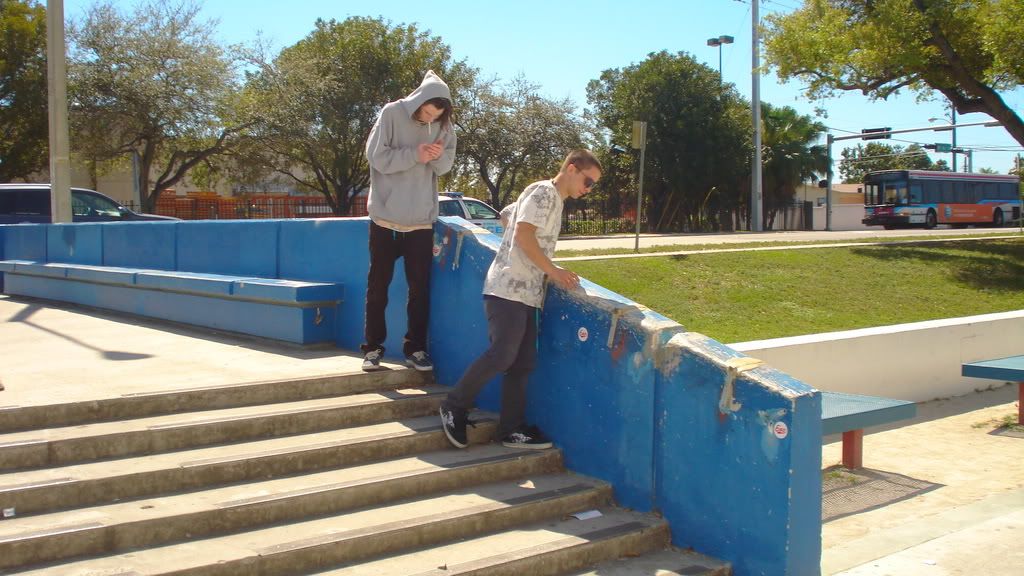 Spot is capped to the tits. Our only hope is that Forrest Kirby can fix it and Backside 50-50 the whole ledge.
Next Dave Nolan told us about this spot that sounded more sketchy then the Flat Spot lady when you walk by here bench. We basically had to climb fences, hide behind tree's, walk down a sketchy beach then climb the ladder of death to get up to this spot.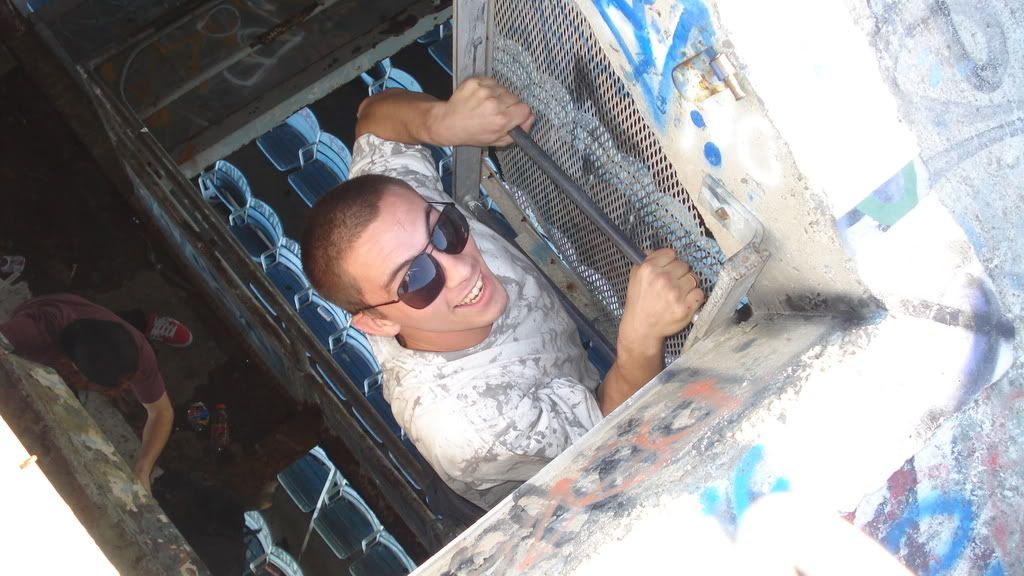 The floor climbing up was about to give and the drop was about 40 feet to the bleachers. But fuck was it ever worth it.
Heres a group shot on top.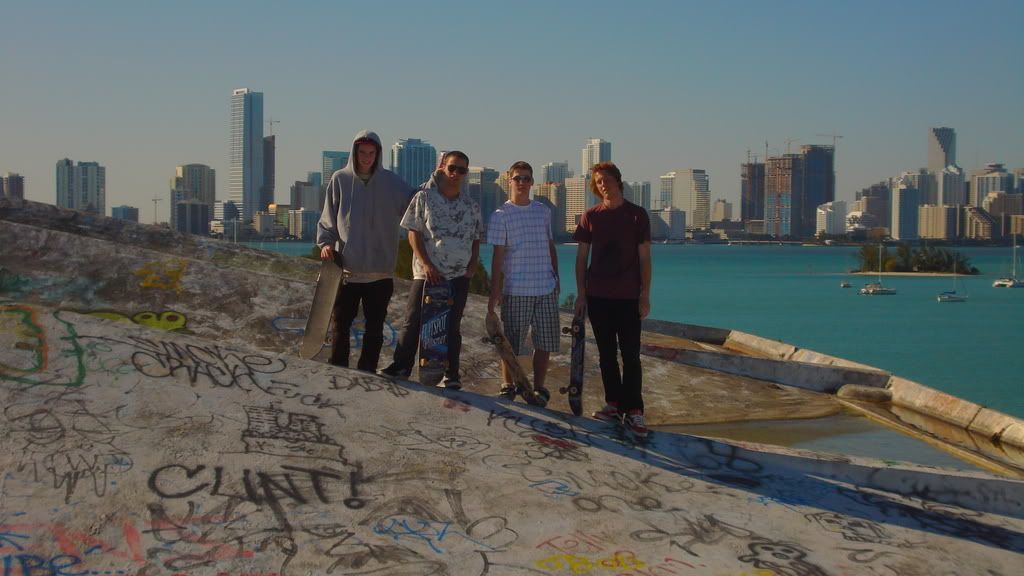 After we decided to give the the white hubba one more try before we headed home. Once again we got totally lost and ended up the hotel Marriot. So im standing in line at the hotel and this dude walks in with all this bling and this big bootie bitch. I stood there intimidated thinking shit once again sketchy neighbourhood. He said hello to me.. his voice sounded like he had been stung by 2000 bumble bee's. Right then and there it all came together and I noticed the ruff riders bling and we were stoked. So anyways the manager thought we were staying at the hotel and let us use the computer. He found the spot bang on and we were there. Fuck it wasnt lit up and they tried to fix the ledge by putting more stucko/cement onto the ledge.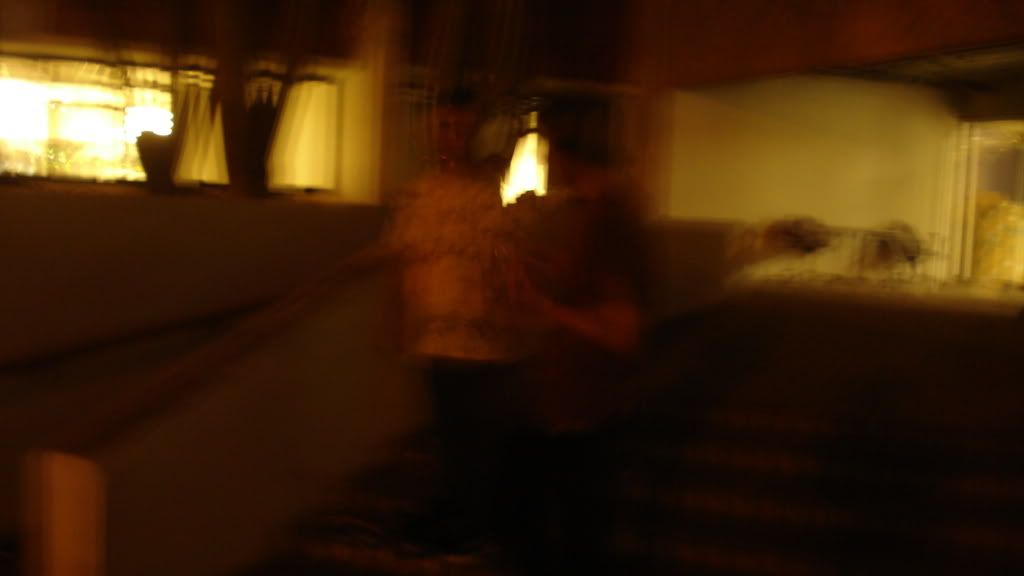 After Mike took his trucks to it and I found a metal rod we were able to work in the ledge enough for us to wax it. Now here comes the tricky part. The security guard speak less english then Mr. Bean. She was useless so after we pretended to leave I went behind the ledge so she couldent see me then waxed the fuck out of it. We decided it would be best if we went to Wendys to eat and give her some time to calm down. When we returned she was sitting outside on a chair ready to go as hard as we were. After offering her money and even speaking to the supervisour on the phone we just said fuck it and just blitz it anyways. Got some of what we wanted and headed home.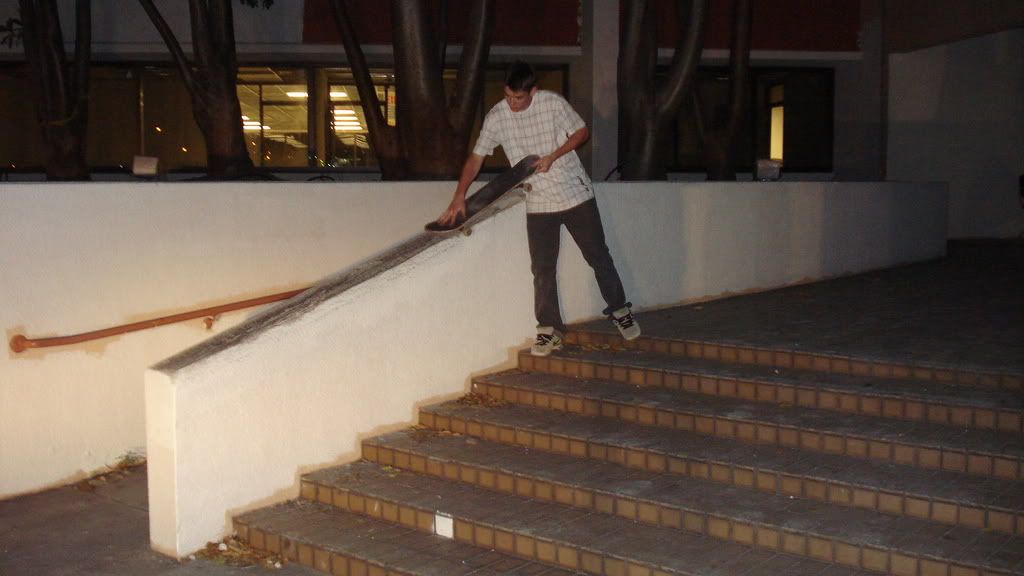 Todays gonna be pretty chillin so don't expect the world tomorrow. Here's the vid of 2 days combined.